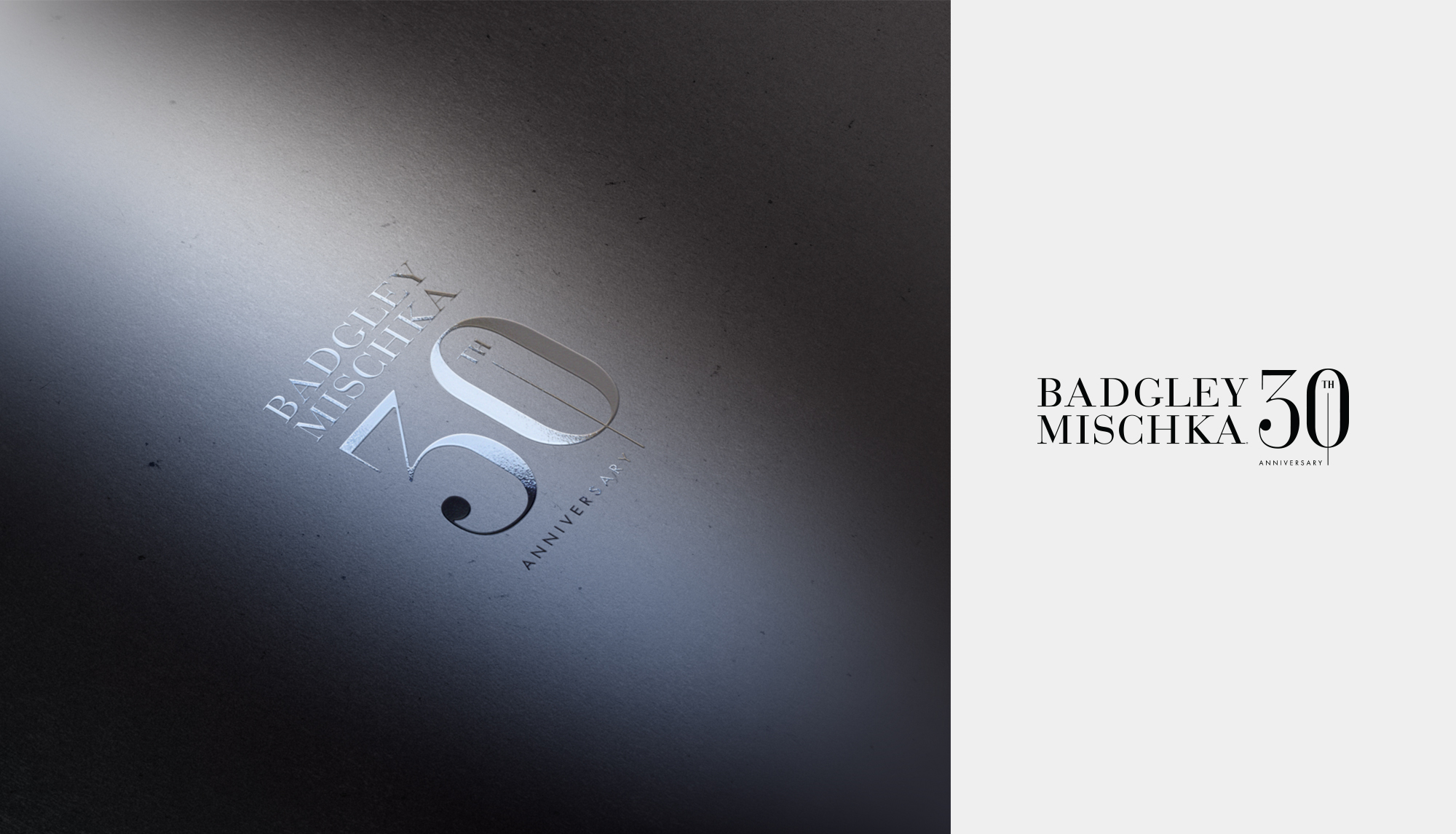 Behind the Brand: Badgley Mischka redefined the fashion industry through its iconic styles that helped shape today's vision of American glamour. As the company prepared to celebrate its 30th anniversary in September 2018, it took the opportunity to reflect on its rich history and focus on what matters most, the true essence of the brand.
The Challenge: Defining the existing brand voice. To do so, Bruxton developed a Discovery Findings Report to complete a Situational Analysis that exposed key insights from stakeholder interviews, current industry trends, a communications audit, and customer feedback. These findings were used to build the brand story, vision & mission statements, and opportunities for the brand to consider. Badgley Mischka used the report as an opportunity to align on the current state of the brand and clearly move forward into the future.
Additionally, Bruxton developed the 30th anniversary logo that Badgley Mischka used across all communications related to the milestone, including New York Fashion Week materials, social media, and the website.
Bruxton continues to support Badgley Mischka. We're extremely proud of the incredibly talented team that continues pushing the boundaries while staying true to the core essence of the brand.
PRESS:
+ Fashion United
+ WWD
+ Hollywood Reporter
+ People Magazine